OUR 33-POINT PREVENTATIVE MAINTENANCE INSPECTION INCLUDES: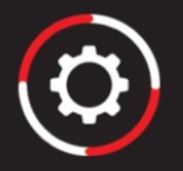 THE FLEET MOBILE

ADVANTAGE
1. Check for Body Damage
2. Check Subframe
3. Check Crossmembers
4. Check Floor
5. Check Interor Walls and Roof
6. Check & Operate Rear Door
7. Check & Lube Door Hinges and Rollers
8. Check Landing Gear
9. Lubricate Landing Gear
10. Check Springs and Hangers
11. Check Torque Rods and Bushings
12. Check S-Cams and Slack Adjusters
13. Lubs S-Cams and Slack Adjusters
14. Check Brake Shoe Thickness
15. Check Brake Drums (broken or worn)
16. Check for Leaky Wheel Seals
17. Check for Air Leaks
18. Check Brake Adjustment
19. Check for Bad Brake Chambers
20. Drain Air Tanks
21. Check Air Tank Mounts
22. Check Gladhands and Seals
23. Check for Rubbing Air Lines
24. Check Tire and Tread Condition
25. Inflate Tires (under 75 lbs.)
26. Check Hub Lube Levels and for Leaks
27. Check for Wheel Damage and Slippage
28. Check for Loose Lugs
29. Check Tandem Locks
30. Check Alingment*
31. Check Kingpin Area
32. Check Lights and Reflectors
33. Check Placards
* Check alignment and kingpin area available at customer's discretion.